Five Strategies to Help with Teen Reading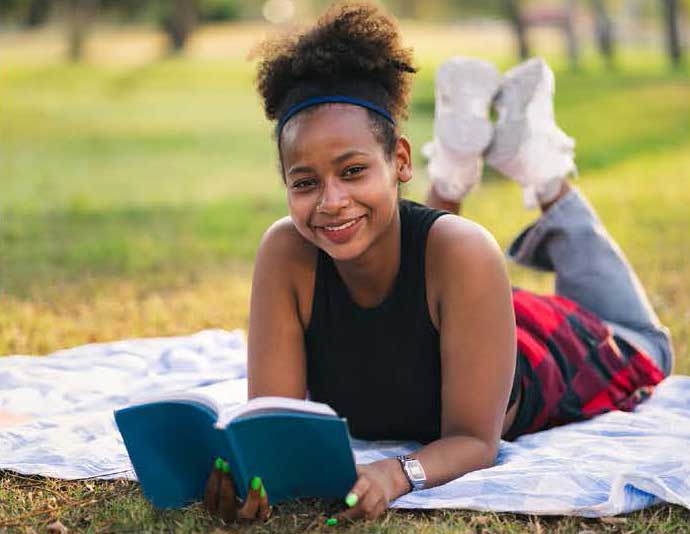 When students read for pleasure, they benefit academically. And when they read over the summer break, they reduce the risk of losing reading skills they've gained during the school year. Even if your teen doesn't have a required summer reading assignment, it's still important to read regularly by choice.
To motivate your student to read this summer:
Focus on the fun. The best lesson students can learn over the summer is that there are things they like to read. Encourage your teen to sample a wide variety of reading—an article about a favorite musician, a book about a hobby that seems like fun, a graphic novel—and to read more of things that appeal.
Leave the choice of reading materials up to your teen. Make frequent visits to the library together and let your teen browse.
Show that you understand that your teen is growing up. Share an article on a more mature subject and discuss it together.
Listen to audiobooks together. Listening in the car or while doing chores can spark your teen's interest in downloading a book to listen to during other activities, like exercising.
Lead the way. Read some books for young adults yourself and discuss them with your teen. Let your teen see you choosing to read often.