About SCVUHS District
Located in Eloy, Arizona, we are only 50 minutes south of the Phoenix-Mesa-Scottsdale metro area. Our community, named by the Southern Pacific Railroad, which built a switch here in the early 1900s, celebrated its 70th anniversary in 2019. The name Eloy is derived from the European name meaning the "Chosen" or the "Chosen One."
We are a one-high-school district with almost 400 students and nearly 50 teachers, administrators, and staff members. We are proud of our high ideals and expectations. You will find that respect and responsibility among all of the students and adults within our small learning environment is paramount to the everyday learning experience at SCVUHS District.
Our Mission Statement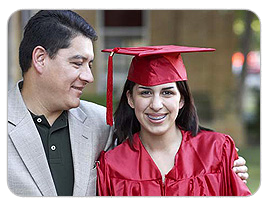 Santa Cruz Valley Union High School, in partnership with our parents and community, is committed to offering ongoing academic excellence through:
Shaping students' futures by helping them to be
Academically successful.
Nurturing students, yet
Teaching them to be
Accountable for their decisions.
Creating a safe environment of
Respect for self and others.
United in our commitment to help students develop a
Zeal for life-long learning.