Guide Your Teen to Wise Screen Choices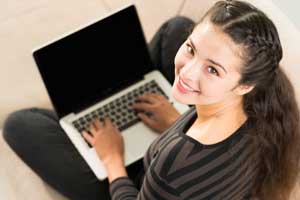 There's no question that teens love their screens. But in a study of more than 3,500 teens, researchers found that teen phone habits are as varied as the teens themselves. Ensuring that phone and other screen use stays positive means finding solutions that work for your teen. Here are some ways to start:
Have regular conversations about what your teen does online. Start with the positives: "What did you see on social media today that made you feel good?" Then talk about ways to respond to things online that make your teen feel uncomfortable.
Suggest positive uses, such as reading reviews to find a book that sounds interesting, watching videos to learn new skills, and finding volunteer opportunities.
Source: J. Anderson, "Harvard EdCast: The Complex World of Teens and Screens"